TONIGHT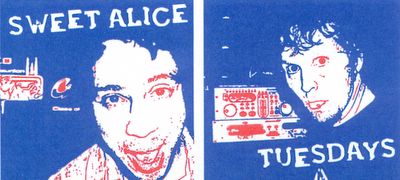 DJs Tankboy and Rudy Tuesday
are gonna rock it
along with special guest DJ and birthday girl
Gina Crosley of Rockit Girl.

(Get it? Rock it? Rockit? We're so clever.)

Old school rock and/or roll attitude
mixed with only the finest selections
from yesterday, today and tomorrow.

TONIGHT, Tuesday May 3, 2005
Stunning musical selections from 9pm until 2am

New stuff from Gorillaz, Weezer, Spoon, The Redwalls, Nine Inch Nails, Sleater-Kinney, Dogs, Stephen Malkmus, Milk At Midnight, Sons & Daughters, Maxïmo Park, Turbonegro, The Tears, The Cells and much much more...

Rockit!
I kill me...

Every Tuesday.
Only at Ten56.