Forever's gonna start tonight.
TONIGHT
DJ Tankboy
and
Rudy
think tonight is what it means to be young.

Old school rock and/or roll attitude
mixed with only the finest selections
from yesterday, today and tomorrow.

TONIGHT, Tuesday January 18, 2004
Free PBR from 8-9pm
Stunning musical selections from 9pm until 2am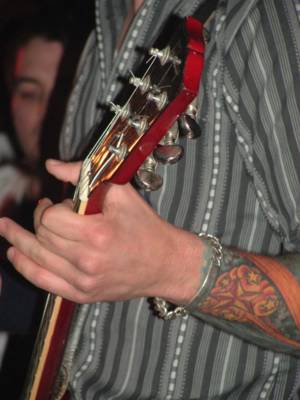 Features of the week:
We guarantee we'll play something off new or unreleased albums from these artists!

Beck
Bloc Party
The Bravery
Brendan Benson
Bright Eyes
The Chemical Brothers
The Duke Spirit
Feeder
LCD Soundsystem
Lou Barlow
Mommy And Daddy
Olympic Hopefuls
The Soundtrack Of Our Lives
The Wedding Present
Wilson Phillips

Let the rebels begin
Let the fire be started
We're dancing for the restless and the broken-hearted

Every Tuesday.
Only at Ten56.